Visiting other countries can be a great experience. Whether you are traveling for work or pleasure, solo or with your family, staying just for a few days or several years, your Passport will be the most important item to take with you!
1. The first passport was named in the Bible
The earliest reference to a travel document is in the Book of Nehemiah, when a Persian official was issued a letter from King Artaxerxes I of Persia requesting "the governors beyond the river" to grant him a safe passage on his travels through Judea. A similar message requesting the passport holder to be allowed to pass freely and be given assistance in a time of need is seen in most passports today except in the passports for Switzerland, Finland, and Austria.
2. But the first proper passport was issued in England
The passport as a form of identification was introduced by King Henry V in the 15th century, who granted passports to his subjects to help them prove their identity when travelling outside of the country. UK passports continue to be issued in the name of Her Majesty the Queen.
3. If you do a Face tattoo or face surgery you will need to do a new passport
When someone undergoes radical facial surgery, it extensively alters their appearance. Such people are supposed to change their passport pictures.
If you had a plain face when applying for the passport and you choose to have a facial tattoo a few years down the line, you will be required to change the picture on the passport. The same case applies to someone that has facial piercings that have either been introduced or surgically removed.
4. The Queen of England doesn't have a passport
Queen Elizabeth II does not require a passport. Since all British passports are issued in her name, she just has to say that she is the queen. However, the rest of the royal family still need a passport to travel abroad.
5. Some presidents get a passport for life
Presidents and their immediate families are among the officials issued with diplomatic passports which allow visa-free entry into many countries. In some countries, such as the US, this is taken one step further, and the President is given their diplomatic passport for life. It remains valid even once they've left office.
6. The Israeli passport is not accepted in 16 countries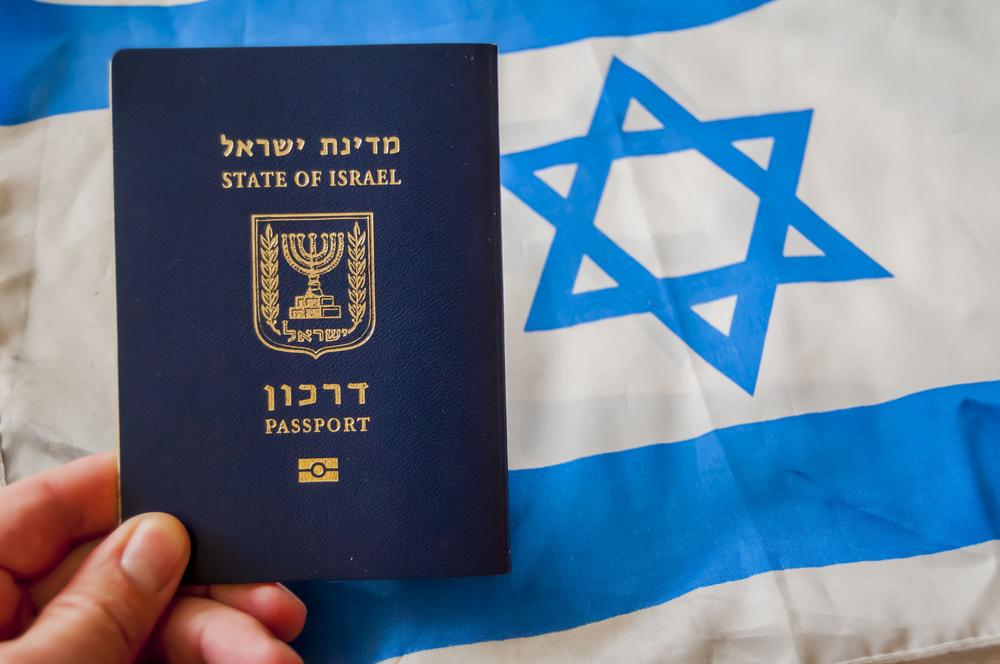 Syria, Sudan, Iran, Iraq, Yemen and Libya all forbid Israeli passport holders from entering their countries, along with 10 other nations: Algeria, Bangladesh, Brunei, Kuwait, Lebanon, Malaysia, Oman, Pakistan, Saudi Arabia and the United Arab Emirates. Furthermore, eight of those counties – Iran, Iraq, Lebanon, Saudi Arabia, Sudan, Syria, Yemen and Libya – do not accept passports that contain Israeli visas. Libya also enforces a separate ban on Iranian, Syrian and Palestinian visitors.
Israelis are banned by their own government from travelling to Somalia, Afghanistan, Iran, Iraq, Pakistan, Lebanon, Libya, Sudan, Syria and Yemen. Israel also imposes travel restrictions on Palestinians in the Jewish state.
7. There was an Iranian man who lived in an airport for 17 years due to failing to present a passport to French immigration officials.
Mehran Karimi Nasseri, also known as Sir, Alfred Mehran, is an Iranian refugee who has been living in the departure lounge of Terminal One in Charles de Gaulle Airport since August 8, 1988. After he was later imprisoned, tortured and expelled from his country, he applied for asylum in many European countries without luck. When he decided to go to the United Kingdom, he claimed that he was mugged, and his shoulder bag stolen while waiting at the RER platform to go to Charles de Gaulle Airport to take a flight to Heathrow. Nasseri managed to board the plane, but when he arrived at Heathrow without the necessary documentation, Heathrow officials sent him back to Charles de Gaulle. Nasseri was unable to prove his identity or his refugee status to the French officials and so he was moved to the Zone d'attente (waiting zone), a holding area for travellers without papers.
Nasseri was reportedly the inspiration behind the 2004 movie The Terminal. Unlike Tom Hanks' character in the movie, and since at least 1994, Nasseri does not live in the duty-free transit area but simply in the departure hall, in the circular boutiques and restaurants passage on the lowest floor. He can at least theoretically leave the terminal at any moment, although, since everyone knows him, his departure might not remain unnoticed. He does not seem to speak with anyone normally. With his cart and bags, he almost looks like a traveler, so people either do not notice him or ignore him as if he were a homeless person.
During his 17-year-long stay at Terminal 1 in the Charles de Gaulle Airport, Nasseri had his luggage at his side and spent his time reading, writing in his diary, or studying economics. He received food and newspapers from employees of the airport. Nasseri's stay at the airport ended in July 2006 when he was hospitalized and his sitting place dismantled. Towards the end of January 2007, he left the hospital and was looked after by the airport's branch of the French Red Cross; he was lodged for a few weeks in a hotel close to the airport. On March 6, 2007, he transferred to an Emmaus charity reception centre in Paris's twentieth arrondissement. As of 2008, he continues to live in a Paris shelter.




8. But not in the Vatican City
Despite being the world's smallest country, visitors won't be able to officially document their visit with a passport stamp, not even for a fee, which some other small states, such as Andorra, offer.
9. The world's rarest passport
The Sovereign Military Order of Malta, founded as the Knights Hospitaller in 1099, is the world's oldest surviving chivalric order (the picture above shows members meeting the Pope) and passports are only issued to a chosen few, which include The Grand Master, The Grand Commander and The Grand Chancellor.
Last year, the order issued 155 passports, while a total of 500 passports are currently in circulation, which includes diplomatic passports and those issued to spouses and children of the order's diplomats.
"Diplomatic passports of the Sovereign Order of Malta are granted only to the members of the Sovereign Council (the government), to heads and members of its Diplomatic Missions (as well as their consort and minor children), and with very few exceptions – to senior figures in charge of a special missions within the Order of Malta. The validity of the passport is of four years and is strictly linked to the duration of the assignment," according to the website of the order.
10. The color of your passport has significance
Passports are usually one of four colors – red, green, blue, and black. Passports issued for countries in the EU tend to be red (as with countries who want to join the EU, such as Turkey), while those of Islamic countries like Morocco, Pakistan, and Saudi Arabis, are often green.
11. When the mummy of Ramses II was sent to France in the mid-1970s, it was actually issued a legal Egyptian passport
Ramesses II was issued a passport by the Egyptian government and was the first (and probably the last) mummy to receive one. Apart from having a photo of Ramesses II's face, the passport is also notable for listing the occupation of the ancient Egyptian pharaoh as 'King (deceased)'. The mummy of Ramesses II left Egypt in 1976, and when it arrived in France, it was received at the Paris–Le Bourget Airport with the full military honors befitting a king.
12. There are millions of 'stateless persons' around the world
Non-state territories can also result in statelessness people. Only states can have citizens, and thus is territory is not recognized as a state, the residents there cannot be citizens. They aren't considered a national by any country. It is extremely difficult for them to travel because of their lack of a normal passport
13. Citizens of the Vatican state in Italy (the smallest country in the world!) have their own country's passports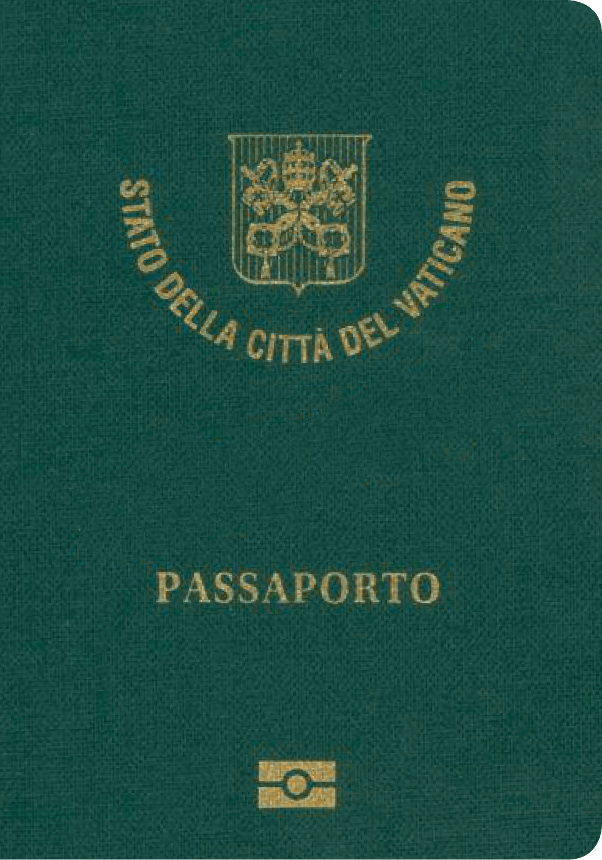 But there are no immigration control or border posts around the Vatican, (you cant get your passport stamped) which is located inside the city of Rome in Italy, and Pope Francis holds Vatican passport number one.
14. Most of the world's passports have a red cover
There are different shades of red, but still, the red color is more common for passports, other common colors are blue and green (Muslim countries such as Morocco, Pakistan, and Saudi Arabia, where their passports are different shades of green.) or black.
Interestingly, the UK passport is nicknamed the 'red book', while the US passport is often referred to as the 'blue book'.
15. It is possible to get a World Passport
They are issued from the World Service Authority, a DC-based non-profit that promotes "World Citizenship". These have been accepted as travel documents by a small number of countries across the world. These countries include Burkina Faso, Ecuador, Mauritania, Tanzania, Togo, and Zambia.
---
Credit: The Telegraph, Foreigner.bg, Travel Earth